About Sarushima, uninhabited island.
Notes
About Sarushima, uninhabited island.

Flying drones in Sarushima Park is prohibited.

Sarushima BBQ is open all seasons during the ship operation * You can not bring BBQ stoves, portable gas stoves, charcoal, ignition agents, gas burners etc. onto Sarushima island.
Welcome to only uninhabited island in Tokyo Bay!
Sarushima is the only uninhabited island and the largest natural island in Tokyo Bay.
In Sarushima, you can enjoy barbecues, fishing, walking around valuable historical heritage, boating, and swimming in summer, and it is a sightseeing spot that you can easily go to on foot and by boat (about 30 minutes from Yokosuka Chuo Station of Keikyu Line.)
You can have a wonderful time on the uninhabited island in all four seasons.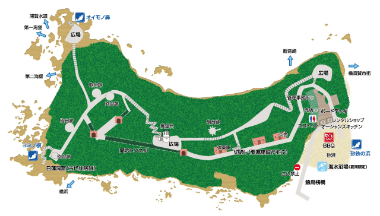 You do not need to bring anything for BBQ on the uninhabited island in Tokyo Bay.
You can enjoy a BBQ while looking out to the sea on the uninhabited island in Tokyo Bay. Sarushima is where you can experience such a special occasion. Moreover, all the equipment of BBQ is available to rent. You can get some of the food on the island, so you do not need to bring anything for BBQ! As you are not allowed to bring in stoves, charcoals, ignition agents by the regulations of Yokosuka City, please make a reservation in advance!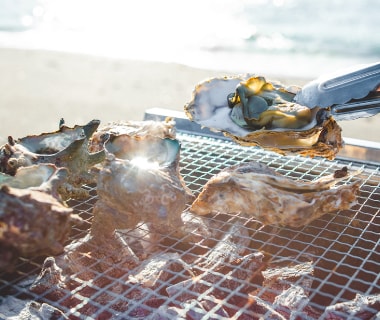 You can walk around valuable historical heritage!
In the past, a battery was placed on Sarushima, which played a key role in protecting Tokyo Bay. This was a fortification island. At that time, since the entry of civilians was prohibited and valuable nature and historical heritage were left, it was designated as a ""National Historic Site"" in 2015.
Just 5 minutes walk from the beach is a fortress area. You may be shocked by the bold architecture that suddenly appears. There are barracks, batteries, and long tunnels. Above all, the brick structures built up in the manner of the 〝French pile"", are valuable ones that only exist in Japan.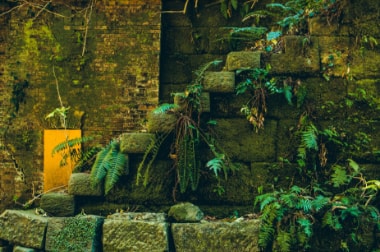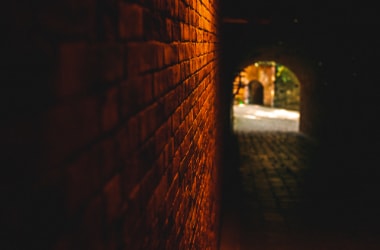 The bricks are
piled as
"French pile"
Fishing and boating
The advantage of Sarushima is the outdoor experience. One of them is fishing. The surrounding area is shallow so the whole island is good for fishing. In addition, it is the best fishing environment in Yokosuka city, because there are roots dotted around with sand and seaweed mixed. It is also an exhilarating experience to cast from the beach in spring or fall!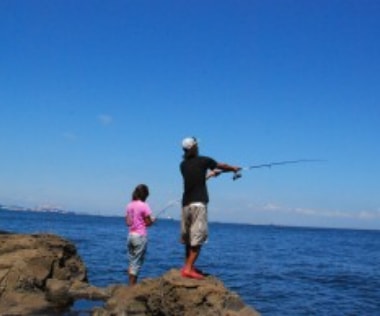 Swimming at the beach on the uninhabited island in summer!
The beach opens from the middle of July to the end of August every year. On the uninhabited island, you can play on the beach while looking at the Yokosuka cityscape on the opposite shore! During the summer, there is a dedicated rescue team (life guard), and changing rooms and shower rooms are open (except during summer holidays, swimming is prohibited and there is no rescue team).
If you drink alcohol, please never enter the sea. Please follow the rules and enjoy swimming safely on the island!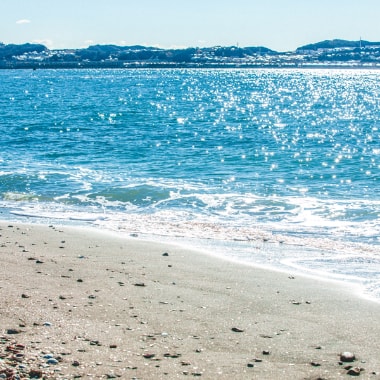 Shop information on the island
Sarushima Oceans Kitchen
Take Out Restaurant on the uninhabited island, Sarushima in Tokyo Bay. Have a relaxing time with a menu of local foods and a variety of drinks. While you have your meal, you can listen to the waves on the beach and the wood deck.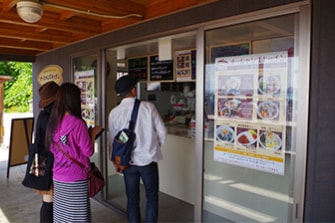 The shop in Sarushima
Snacks, drinks, and Sarushima original goods are sold.
Sales Content: Drinks, Rock Ice, Sarushima Goods, Others
〇Saturdays, Sundays, and public holidays from February to June, October to November
○ Every day from Saturday, April 27 to Monday, May 6
○ Every day from Saturday, June 29 to Monday, September 30
* Click here (Japanese) for opening day of 2019 (PDF file opens)
Sarushima Rental Shop
Rental goods
○ Barbecue equipment: Please click here (Japanese) for details and reservations*
○ Fishing gear

Fishing set (fishing rod, terminal tackle set, fishing bait): 2,000 yen
* In winter(From December to February): 2300 yen due to using artificial bait.
Various terminal tackles (commercially terminal tackle, terminal tackle set including sinker, fishing leader, and fishhook, sinker, fishing float, etc): 300 yen-
Terminal tackle set (terminal tackle for casting and sinker): 500 yen
Fishing bait (blue eunicid): 500 yen
* We will keep 2,000 yen as a deposit separately at the time of renting.
* There is a limited number of rental equipment.
* Please return rental equipment by 15:30.
* There is also artificial bait except for blue eunicid. Please feel free to ask the staff.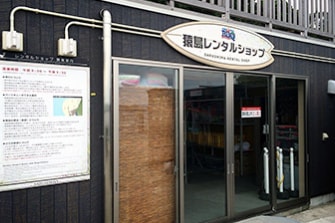 Facilities on the island
Locker
There are 3 sizes of lockers.
* Lockers are in front of the shop at the first floor in the administration building.
Fee
One time (Large) \ 500 (Medium) \ 500 (Small) \ 300
* There is no return of coin
Size
(Large) Width 35.5 cm × Depth 42.0 cm × Height 52.0 cm <6 lockers>
(Medium) Width 35.5 cm × Depth 42.0 cm × Height 39.0 cm <8 lockers>
(Small) Width 16.5 cm × Depth 27.5 cm × Height 20.0 cm <24 lockers>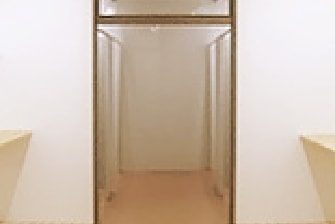 Changing rooms and shower rooms
The room is a changing and shower room.
* We do not have hot water. In addition, there is no hair dryer.
Opening period
Mid-July to the end of August (During the beach opening period)
Fee
○ Use of shower and changing room (including baggage storage set)
? Adults \ 600, Children \ 300
○ Only Baggage storage, 1 basket \ 500
* We can not receive valuables. Customers are requested to manage their personal belongings such as wallets and valuables by putting them in lockers.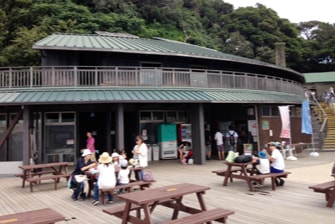 the administration building
In the administration building, there are a manager's room where the manager of Sarushima is stationed, a shower room (only in summer), a toilet and a shop.
The manager's room can also be used as a bedroom in case of sudden illness or nursing room.
* Please call the staff on the island if you want to use.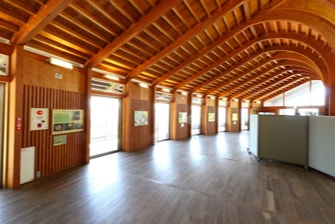 Multipurpose Hall
There is an exhibition of materials such as ammunition and artillery shells found in Sarushima, and a meeting space that can be used as a learning facility during extracurricular activities is also used when taking rest.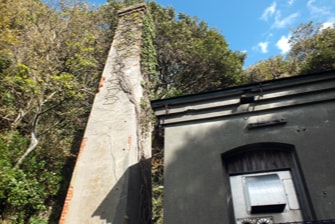 Sarushima Power Plant
There is no electricity in Sarushima. Therefore, we carry fuel by ship and generate electricity using a generator. This building was originally used as a power station by a steam engine, and was built between 1893 and 1895, and is still used as Sarushima Power Plant.
* You can not enter the power plant.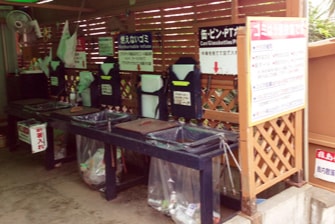 Garbage station
In Sarushima, you can throw away trash. Garbage discarded by customers is transported by boat to Mikasa Sanbashi.
* Please separate trash according to the rules when throwing away the trash
The note for Sarushima, uninhabited island.
Pets are not allowed to enter Sarushima (except service dogs and guide dogs).
In Sarushima, dangerous play such as fireworks is prohibited.
You cannot stay at Sarushima.
Services are subject to cancelation depending on the weather.
There is no sale of foods at Sarushima.
Flying drones in Sarushima Park is prohibited.
The following acts are prohibited by "Sarushima Park Management Guidelines" of Yokosuka City without permission

Photo Session looking for participants
Partial occupancy of the park
Installation and use of audio equipment (DJ booth etc.)
Swimming when it is not swimming season.
Bring stoves using fuel (coal, gas, etc.) or bring in fuel (coal, gas, etc.)

It is prohibited to use sea squirting and collecting seaweed and shellfish.
Click here (Japanese) for more information about the rules (Sarushima Park Management Guidelines)! (PDF Flyer to raise awareness)
Click here (Japanese) for inquiries to Yokosuka City about Sarushima.